iXion < comes from the Greek words "power" and "moon" and means "strong native"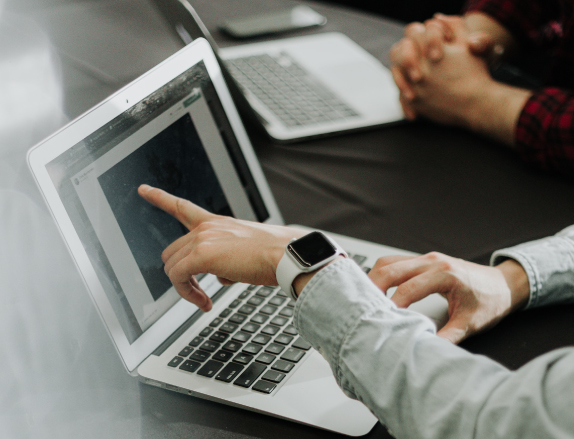 One of iXion's strongest competitive advantages is that it comes from the Volterra Energy Group, which has many years of experience and know-how in the Development, Construction and Operation of RES Projects and in the Production of "green" energy. Having a significant portfolio of licensed projects to develop and keeping up with the needs of the time and the national goals for the energy transition and the reduction of greenhouse gas emissions, iXion aims to produce exclusively "green" energy, through modern RES units and thus to help reduce dependence on fossil fuels.
Our vision at iXion is to grow the company sustainably by implementing innovative human-centered applications, focusing on green projects and energy efficiency to contribute to a better, cleaner environment for future generations to live in.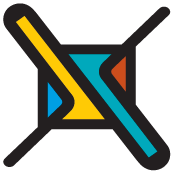 Since 2010, when Volterra was founded, Volterra's Projects & Power Generation Sector has developed, constructed and operated a wide portfolio of RES projects while also completing various projects within the company such as Management Systems and Digital Transformation which continues today in iXion.
Foundation of Volterra and start of Project Development & Energy Production activity
Issuance of the first Electricity Production License of the Kouromandri Wind Park

2011-2016
Development and licensing of a portfolio of RES projects of various technologies with a total capacity of over 600MW.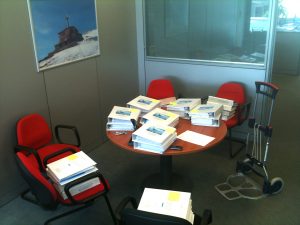 Design of Management Systems for Quality, Environment and Occupational Health & Safety.
Completion of financing for the construction of the 16MW Kouromandri-Riganolakka Wind Park, in Aitoloakarnania.
Construction of the Kouromantri-Riganolakka 16MW Wind Park.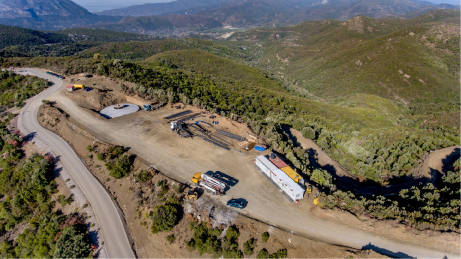 Certification of Management Systems for Quality (ISO 9001), Environment (ISO 14001) and Occupational Health & Safety (ISO 45001) by TUV-HELLAS.
Start of Commercial Operation of Kouromandri-Riganolakka Wind Park and issuance of Guarantees of Origin (GOs).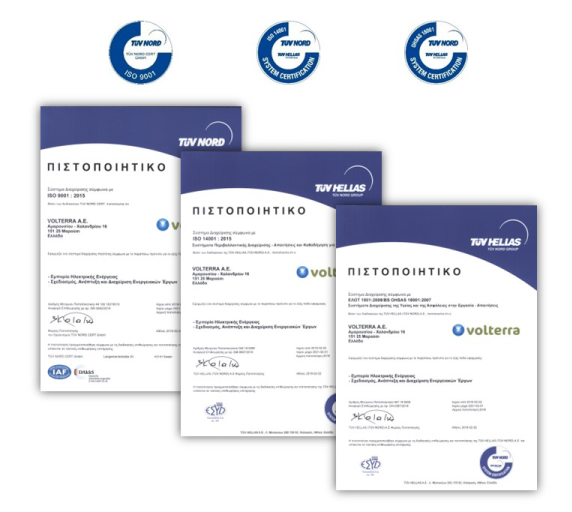 Construction of the 54MW Lykovouni-Ambelia Wind Park in Viotia.
JV agreement with PPCR for its participation in Volterra's RES projects.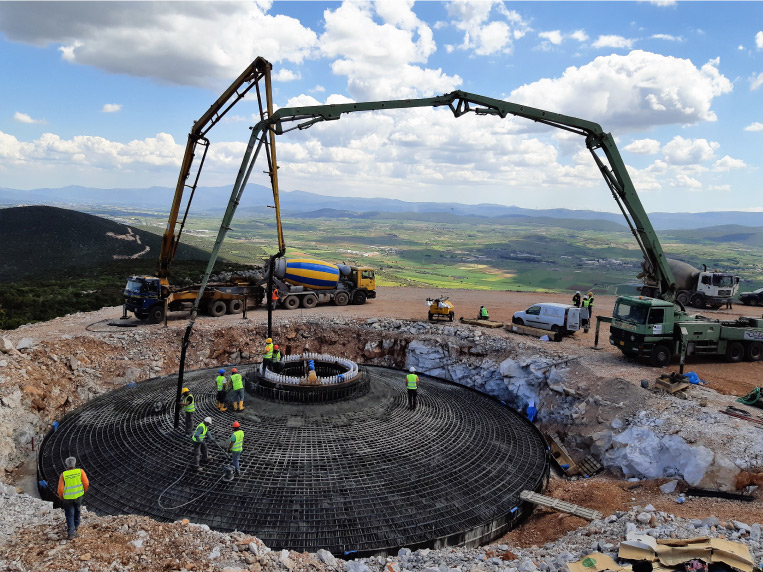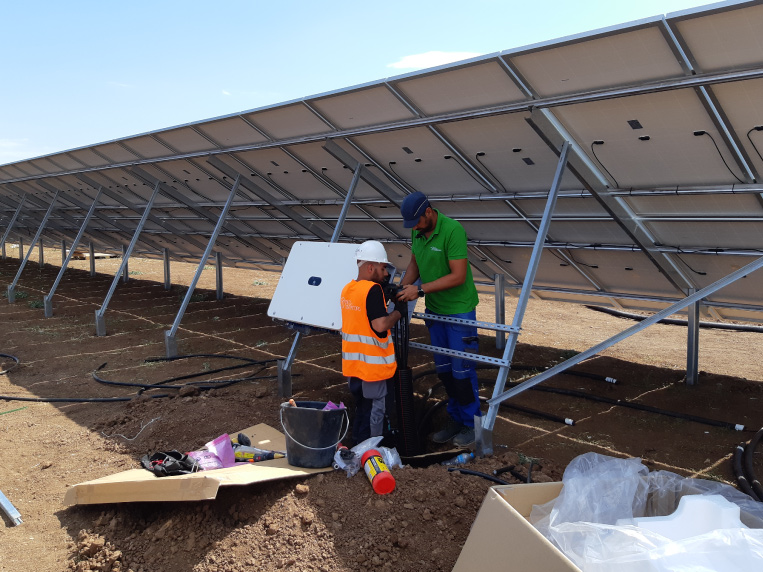 Construction of Bitakos Photovoltaic Station 3MW, in Viotia.
 Start of the eMobility activity (evolterra) and installation of the first public access point with 4 chargers.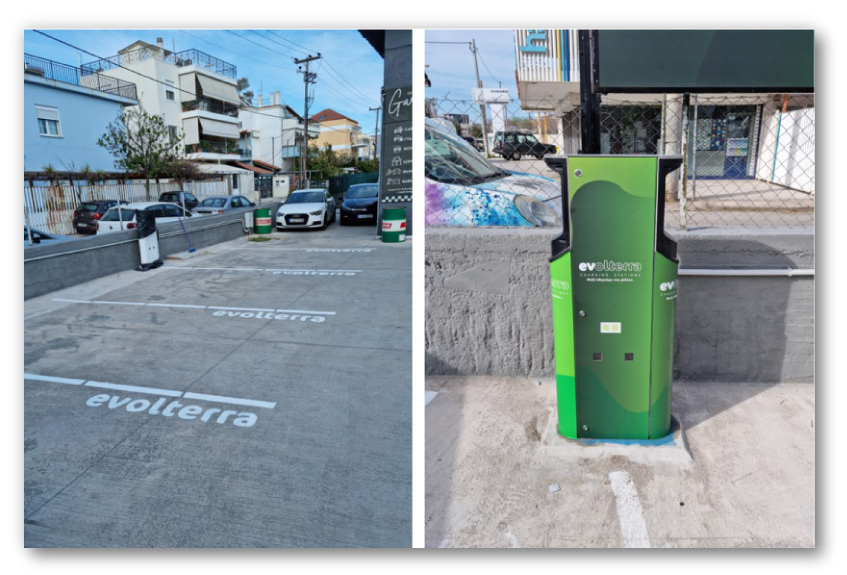 Start of Commercial Operation of Lykovouni-Ambelia Wind Park and Bitakos Photovoltaic Park.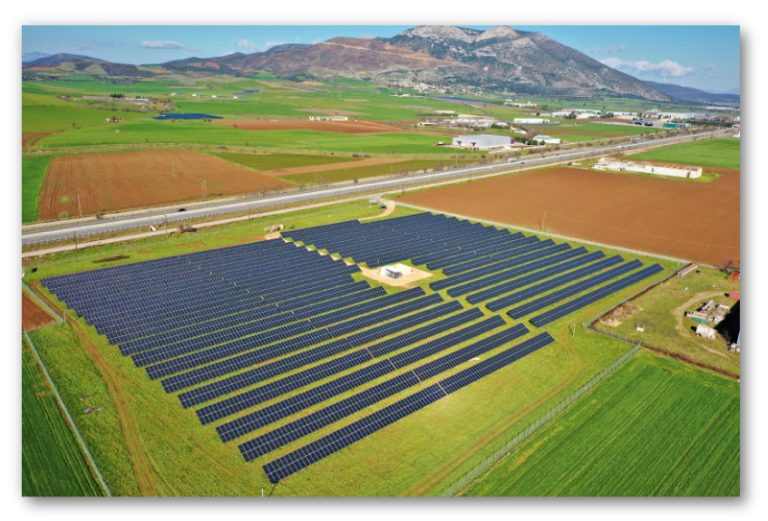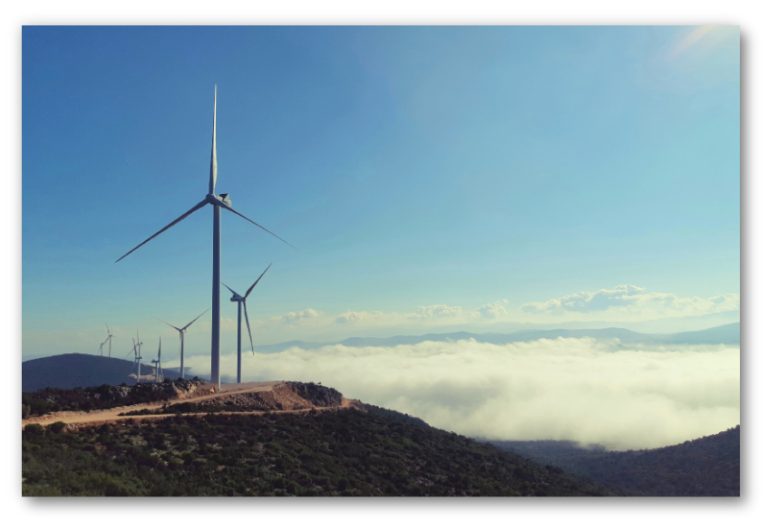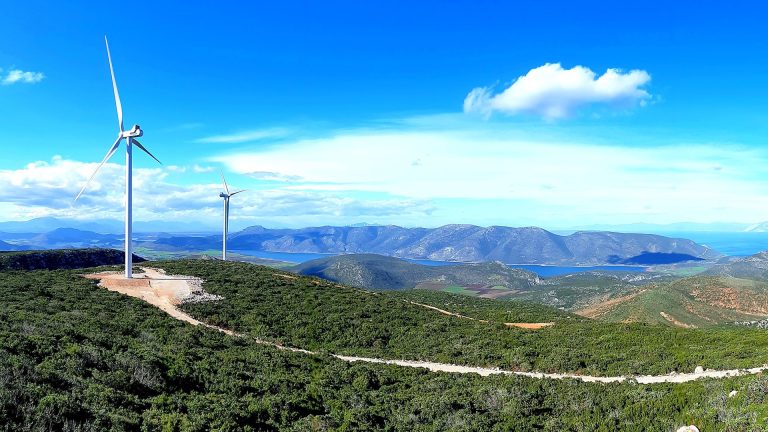 Spin-off of the Projects & Energy Production sector and Establishment of "IXION ENERGY S.A.".
 

Development, Construction and Operation of RES projects
eMobility Services
Net-metering
Energy Efficiency Services
Custom Energy Solutions
Turn-key projects management
Smart homes
Aggregator Services
Electricity Trading
Financial models of investment evaluation
The Board of Directors acts with foresight and proactiveness, assesses existing and potential risks, establishes and supervises the methodology by which corporate goals are achieved, in order to ensure the transparency of the actions of the Administration. The members of the Board of Directors carry out the duties and responsibilities assigned to them with full respect for the principles of transparency and accountability and with the ultimate goal of the Company's development in perpetuity. One of their most important challenges along the way is aligning the interests of the Board, Management, Shareholders and all stakeholders.
AVAX SA is one of the largest construction companies in Greece. It has a large portfolio of concession and operation projects and is present in Greece and in 5 other countries in Europe, the Middle East and Africa. It is listed on the Athens Stock Exchange and operates in the fields of construction, real estate development (Real Estate), Facilities Management in projects such as: Attiki Odos (Greece), Rio-Antirrio Bridge (Greece), Queen Alia International Airport (Jordan), as well as in major environmental and energy projects such as: Komotini Power Station, Vasiliko Cyprus Power Station, ELPE Thessaloniki Power Station.

Volterra SA was founded in 2010 and was the result of the 50:50 strategic joint venture of the groups SORGENIA SpA – the largest private energy company in Italy – and J&P AVAX SA. (now AVAX S.A.) – one of the largest construction companies in Greece. Volterra is ISO certified by TUV HELLAS for its Quality, Environmental and Occupational Health and Safety Management Systems. Volterra operates in the fields of: – Supply and Trading of electricity and natural gas in the Greek market, holding a significant market share in industrial, professional and residential customers – Electricity Projects & Production with a significant portfolio of RES projects in various licensing stages. In December 2022, the Projects & Energy Production Sector was split off, establishing the company iXion Energy SA.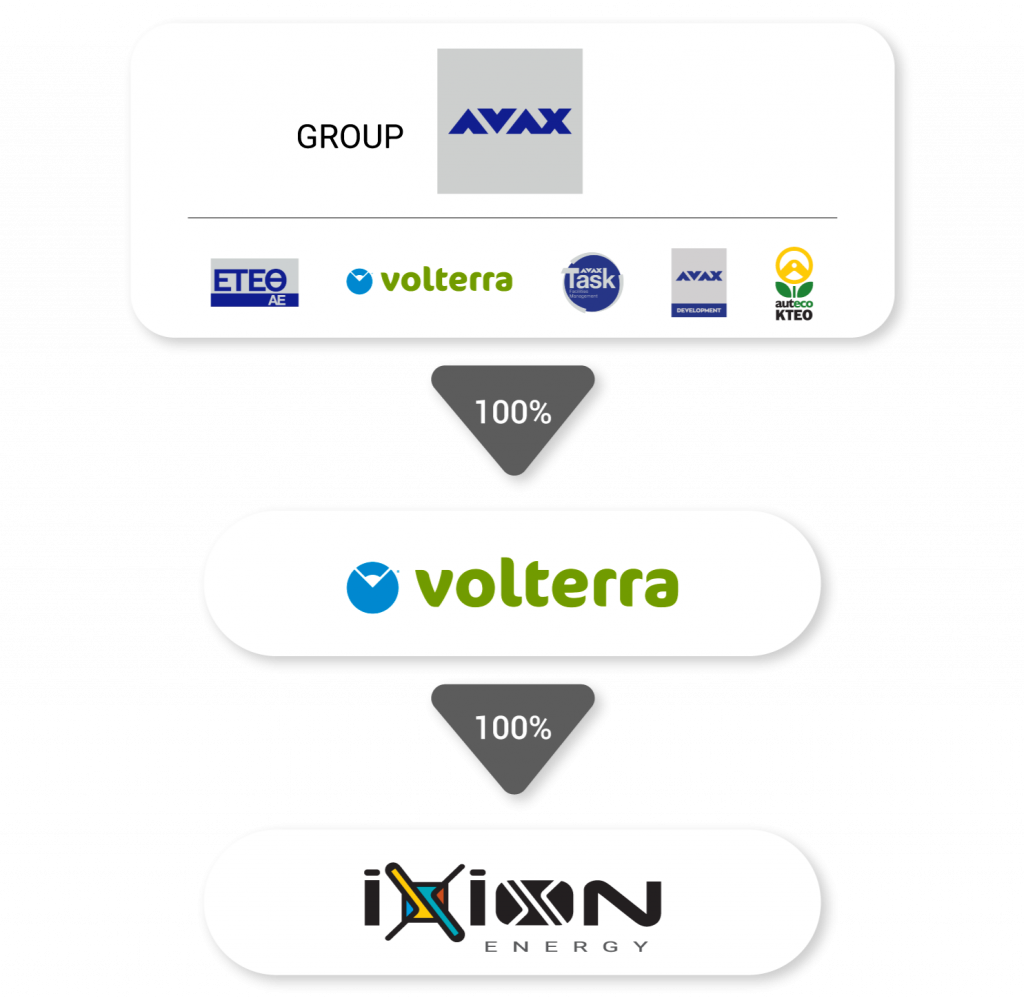 Konstantinos Kouvaras
Chairman of the BoD
Theocharis Stavrou
Advisor
Christos Kerasaridis
Advisor